Kontaktujte nás
Telefón
Slovensko
Kontaktný formulár
Tešíme sa na Vaše otázky.
> Kontakt
18.05.2022
Automated connection of EPP parts - fast, safe, cheap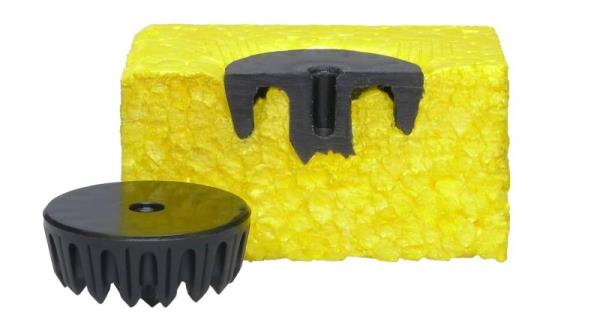 EPP specialist HSV Packaging & Insulation Nederland relies on MM-Welding® technology

In the Netherlands, HSV is one of the first companies to start manufacturing thermoplastic foams (such as EPS, EPP, ETPU, etc.). And now they are the first to use MM-Welding® technology from Bossard/KVT-Fastening for the automated joining of EPP parts for a customer from the packaging and transport industry.

Ivo Ariens, Technical Director at HSV, and Christian Busch, Business Development Manager at Bossard, agree: "By combining MM-Welding® technology with the standard solution LiteWWeight® zEPP, we reduce costs thanks to the innovative process improve the quality of the end product, save time with accelerated assembly, and create geometric freedom that gives engineers and product designers more options."


EPP applications: advantages and challenges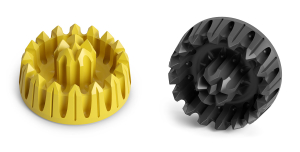 Whether in the leisure and sports sector (bicycle helmets, foam roll, drones, etc.) or for heating as insulation - expanded polypropylene (EPP) is used in many industries, because: The EPP foam offers high structural strength at low weight, good energy absorption and thermal insulation properties above all, almost inexhaustible design possibilities.

It is not surprising that these properties are particularly convincing in the packaging industry, when expensive devices and highly sensitive products have to be transported safely.

But what to do when EPP molded parts have to be connected? Conventional fastening methods such as classic screw connections usually cannot do without pre-drilling, but when it comes to the strength of the connection, they quickly reach their limits.

"For one of our customers, we were looking for a solution that could contribute in particular to a faster and higher-quality connection of EPP parts, thereby speeding up the assembly process," says Ivo Ariens.

After the necessary tests and experiments, HSV chose Bossard – making it the first manufacturing company to use LiteWWeight® zEPP (as part of the MultiMaterial-Welding (MM-Welding®) technology platform) in a standard EPP application.


LiteWWeight® zEPP with convincing arguments when connecting EPP components

With the MultiMaterial®-Welding technology, the specially developed polymer fastener is securely and precisely bonded to the particle foam within seconds using ultrasound. Partial melting ensures a material bond and the special "anti-turning" geometry ensures an additional form fit of the connecting element in the EPP.

And it is durable and resilient. Additionally precise and safe thanks to reproducible ultrasonic technology.

Christian Busch "We ensure very economical production processes with very short cycle times." For example, the insertion of a pin is up to ten times faster than other processes. "The fact that no pre-drilling is usually necessary also reduces effort, time and costs," says Christian Busch.

It is hard to imagine connecting EPP molded parts even more efficiently, especially since the bond created with this technology is much stronger than with many other fastening methods.

But that's not all: the quality of the connection is already measured during the connection process. This is ensured by Big Data, artificial intelligence and the "SmartSolutions" software, which guarantees seamless process monitoring.

Christian Busch: "Thanks to this way of working, testing through destructive examination is no longer necessary."


In focus: customer-specific solutions and further developments

The subject of "lightweight construction" is one of the most important and innovative engines in development and production. Everywhere the focus is on reducing weight and thus also resources and costs.

A special challenge is a fastening technology, the answer here is the technology of MultiMaterial®-Welding, which optimizes production processes and, among other things, saves effort, time and above all costs with very short cycle times, without making any concessions to quality, resilience and reliability.


In order to serve customer-specific requirements individually, we continue to work on new innovative technologies. So far there are six:
LiteWWeight® Pin for quick and strong fixation on sandwich structures
LiteWWeight® Lotus, the fast and secure connection concept for fiber components
LiteWWeight® zEPP, the standard solution for a wide range of EPP densities
LiteWWeight® Double Pin for connecting lightweight sandwich panels made of aramid, polypropylene and more and for securely attaching a thread
InWWerse® Fastener, ideal for thermoplastics with or without reinforcement
InWWerse® Disc for the quick and safe connection of conventional, non-weldable plastic components
Further information and details can be found on our MM-Welding® brand page.
Subscribe to the KVT newsletter now and stay up to date on our latest product and service highlights!