Kontaktujte nás
Telefón
Slovensko
+421911102510
Kontaktný formulár
Tešíme sa na Vaše otázky.
> Kontakt
04.05.2021
Safe, durable & stylish: Southco access solutions for e-charging stations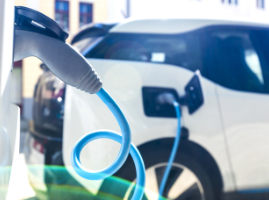 Maintenance, durability, safety, ease of use and, last but not least, the design. Anyone who manufactures charging stations for electric vehicles must also ask various questions about the required locking and hinge technology when developing and designing the stations.
Southco provides precisely fitting answers with professional locking solutions - not only a proven and experienced expert in this field, but also a long-term partner of KVT-Fastening.
Created for practice, shaped for good taste. The stated Southco claim helps the developers of e-charging stations to meet important design requirements such as:
Performance & durability
Southco fasteners are tested for corrosion, ingress and seal integrity, which maximizes the protection and life of the charging stations.
Styling & aesthetics
Our hidden access solutions meet aesthetic design requirements and accommodate space constraints without compromising the strength or performance of the access.
Protection and safety
Southco electronic locks and interlocks not only provide an additional layer of security and protection, but also provide traceable access control through electronic credentials, audit trails and remote monitoring.
Ease of use and environment
Conceivably simple and as simple as possible - this is ensured by compression locks, which eliminate vibrations through door seals, and hinges with integrated friction technology, which hold heavy panels securely in position.
Southco lock and hinge solutions for the electric vehicle charging station
We are happy to offer you exactly what you need to meet your challenges. Depending on your needs and requirements, our range for manufacturers of e-charging stations includes: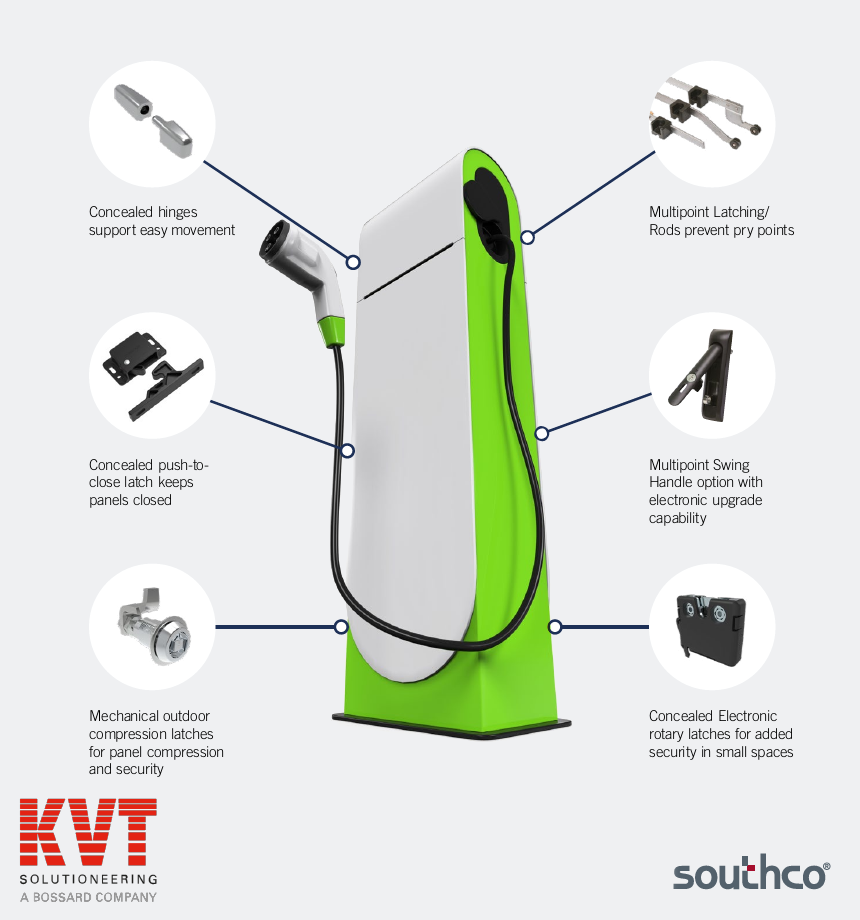 Are you interested or would you like advice from a product expert?
We will be happy to help you choose and find the right solution for your project. Please let us know how we can specifically support you and contact us today.
Don't find the right one?
The following link takes you to the overview page of all Southco products: to the product overview