Kontaktujte nás
Telefón
Slovensko
+421911102510
Kontaktný formulár
Tešíme sa na Vaše otázky.
> Kontakt
05.05.2022
Locks, connecting, and fastening elements for medical technology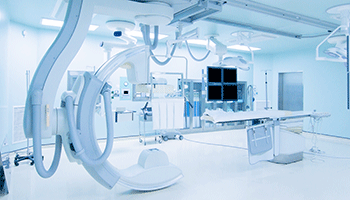 Convincing: huge product range, drawing parts and expert knowledge
In clinics and medical practices, in nursing homes and senior citizens' facilities, in laboratories and pharmacies - and of course also in research and in the emergency services: In addition to the professional competence of people, the quality of care and treatment is measured above all by the technical equipment.

Like hardly any other area, medical technology is subject to the highest demands on the one hand and a designated place for innovations on the other.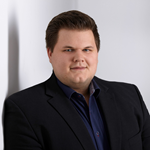 The tension between classic mechanics and increasing digitization needs to be resolved. The smallest parts in the devices, instruments and aids are of great importance here. "Without the right locks, connecting and fastening elements, nothing works, which is why designers and manufacturers in the field of medical technology are well-advised to pay special attention to them during development," says Christoph Gabl, the product manager of access solution.

Support already during the development

Gabl's recommendation: "The sooner we are brought in, the better we can answer questions such as: Which fastening element meets the necessary requirements in terms of load, tightness, technical cleanliness or the necessary certifications?

Is the fastener design easy to maintain and repair? And with regard to existing production, which fasteners can be replaced with better alternatives or even saved?"
Plus: Ample international experience in the requirements of medical technology

If you find the right answers to these and other questions in good time, you will avoid problems and unnecessary costs later. In medical technology, KVT-Fastening, as part of the Bossard Group, also benefits from the expertise and experience that the "mother" in Switzerland, but also overseas and Asia has had and still has.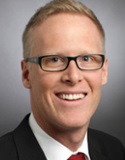 Fabian Huwiler, Vice President of Sales Bossard Northern Europe: "Internationally, a considerable number of global players in medical technology already trust in our know-how, our products and our services, so that the Austrian and Eastern European market can also be sure:

From the surgical equipment in the operating room to electromedical diagnostics and laboratory instruments – we have the right latching and locking parts for all possible devices and instruments in all segments of medical technology."

Whether from the catalog or as a custom-made product - maximum tightness, sterility and safety, high cost-effectiveness, the simplest possible handling. Longevity, modern style "and reliable delivery capability" are the requirements for the connection and fastening technology in medical technology.

Locks and fastening technology, the wide field of screws, spacers, threads and press-in fasteners, blind rivets and blind rivet nuts, lockbolts, clamping and positioning elements and many more so-called C and B parts, as well as functional elements and hand tools: thanks to the international network, you can find them all numerous well-known and proven brands in the comprehensive range of KVT-Fastening.

But that's not all: "With our six expert services, we offer the technological interpretation and design of a complete customer journey in production and manufacturing," says Fabian Huwiler. The Bossard experts make their know-how and experience available in the following six engineering services:

Expert Education provides security with practical training courses by highly qualified experts on customer-specific topics relating to fastening technology. The aim: impart basic and special knowledge and often show hidden optimization potential.
Further information is also available on our medical technology industry page. You can download the Bossard brochure "Medical Technology and Life Science" from the following link:
Subscribe to KVT Newsletter now and stay updated with our latest product and service highlights!