Kontaktujte nás
Telefón
Slovensko
+421911102510
Kontaktný formulár
Tešíme sa na Vaše otázky.
> Kontakt
22.04.2021
Focus on the metal industry - KVT-Fastening / Bossard expands its range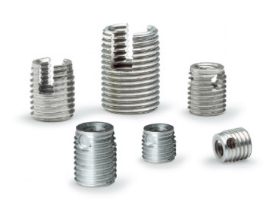 Perfect for light metals: Fasteks® thread inserts provide security
"Always lighter" - the manufacturing imperative of the time brings with it special challenges for fastening technology. Because: Suitable products and solutions are required so that weight savings do not come at the expense of resilience and safety.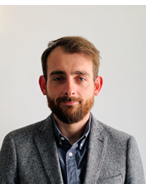 "Costs and high availability also play a major role": claims that, according to Krystian Jakubiuk KVT-Fastening / Bossard, are met with ease due to "the wide range of products, plenty of experience and engineering know-how".
What the market wants and needs: As a specialist in connection and assembly elements, we often proactively support technological developments. Jakubiuk, a product expert for fastenings in lightweight construction, currently points out the Fasteks® thread inserts:
Whether for motors, pumps, or aluminum constructions such as windows and more - not only is a proven, cost-effective technology available for workpieces made of light metal, but the range has also been significantly expanded and stored.
"We can therefore deliver immediately. A huge advantage, because the processes in production and assembly are often so closely scheduled that the companies continuously need the right thread inserts so that production is not endangered, "says Jakubiuk.
Fasteks® thread inserts made of steel or stainless steel create precise, resistant nut threads in workpieces made of light metal.
In addition to the self-tapping thread inserts with cutting slots, KVT-Fastening / Bossard also offers thread inserts with cutting holes in short or long versions and with short/long chip reservoirs. All designs are available in many thread sizes directly from stock.
You can find more details on the following page

>to Fasteks® brand page
Would you like to send us an inquiry or an expert advice?

We would be happy to help you find and select the right thread insert for your projects and challenges

> Contact us now